Teachers' Resources
2020-2021 Purple Ribbon Campaign Against Violence
This year's Purple Ribbon Campaign guide for educators has been adapted due to COVID-19. Instead of a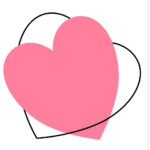 resource-pack of handouts, we are pleased to offer our most-requested resources as Google slideshows, ready for presentation from the following links:
Hard copies of multilingual "Support Survivors" posters, Purple Ribbon Campaign badges, and purple ribbon temporary tattoos are available by request to [email protected] for contactless pickup.
Curriculum Connections: The slideshow resources for the Purple Ribbon Campaign are designed to help meet curriculum outcomes for educators in the PEI public school system. Find out more about the PEI curriculum connections.
Grade 7 Social Studies
Grades 8 and 9 Social Studies
Grade 9 Health
Family Living 621 and Family Life 421A