2023-2024 Purple Ribbon Campaign Against Violence
This year's Purple Ribbon Campaign guide for educators has some of our most-requested resources as Google slideshows, ready for presentation from the following links:
Last year in 2022, a poster celebrating "VOTES FOR WOMEN" was the centenary of most PEI women gaining the right to vote, and the struggles for equality rights that have continued for a century. The work to end gender-based violence is part of that story. Supporting information is available for educators and the public.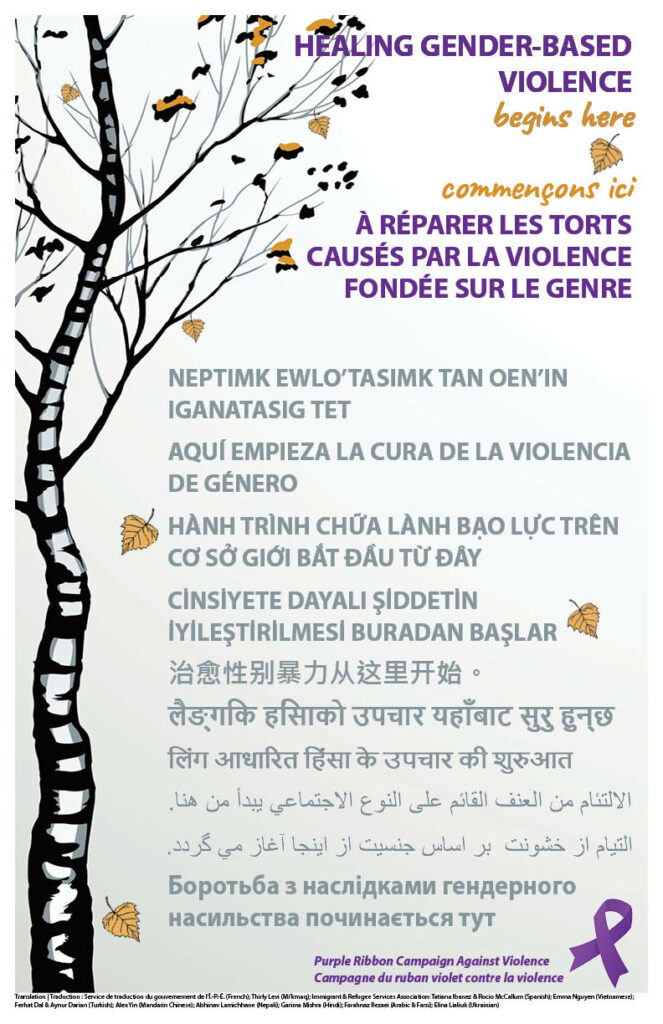 Hard copies of the 2023 "Healing Gender-Based Violence begins here" multilingual Purple Ribbon Campaign poster, as well as Purple Ribbon Campaign ribbons, bookmarks, and badges are available by request to [email protected] for pickup.
Curriculum Connections: The slideshow resources for the Purple Ribbon Campaign are designed to help meet curriculum outcomes for educators in the PEI public school system. Find out more about the PEI curriculum connections.
Grade 7 Social Studies
Grades 8 and 9 Social Studies
Grade 9 Health
Family Living 621 and Family Life 421A