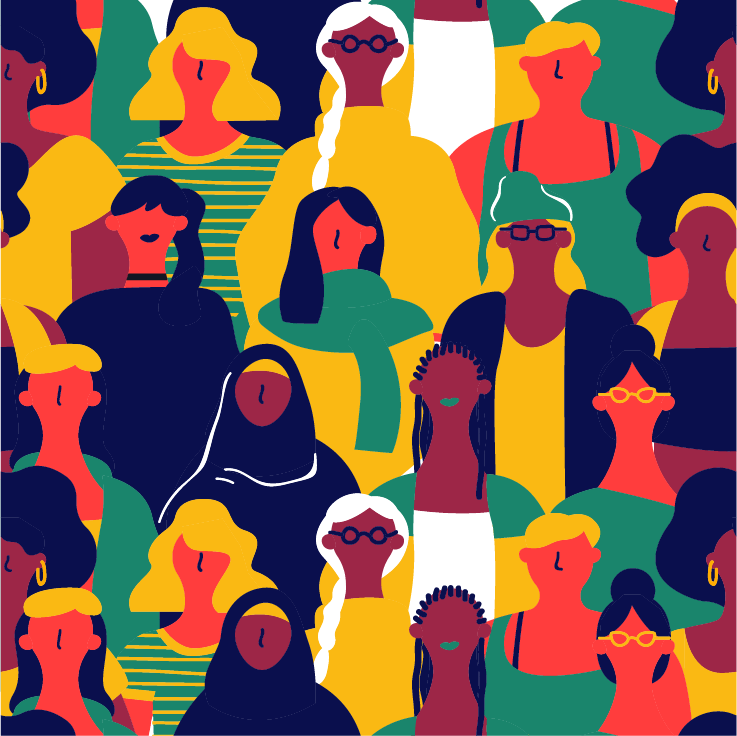 Consider for a moment the women that you know. We may not have the obligatory cloak or requisite bodysuit worn by your archetypal superhero. We come in a myriad of colours, ages, abilities, and ethnicities. We are all different in shape and size, and our personalities are as individual as our fingerprints. We are not perfect, but each and every one of us is a superhero. Superheroes from comic books serve two roles: they have their career by day, and by night they play at being a superhero. In their secret identities, they set about saving us from ourselves and from nefarious villains while proclaiming their good deeds for all to see.
In comparison, behind the veil of inequality, women are often labouring unseen and unacknowledged. There are many roles that women perform in our daily lives with far less drama and hubris than our comic-book contemporaries. We don't need to wear a costume in order to claim recognition for all that we do. We are the unsung superheroes, and on March 8, 2021, International Women's Day, I "Choose to Challenge" you to recognize the superheroes in your life.
We all know women of whom I speak. They are the matriarch in our households, the backbone of our communities, and the doyenne in their chosen profession. They are the tireless person supporting others, working a second shift and meeting everyone's needs before their own. They are the trauma survivor who shouts loudly for justice or quietly advocates to prevent others from coming to harm. This year, International Women's Day will be different, and while we cannot come together to celebrate the superheroes in our lives, many events are being planned in our communities that offer us the opportunity to participate in #iwdpei.
PEI may be Canada's smallest province, but we are home to an abundance of superheroes. On this Island we are fortunate to call home, women are organizing and leading the push for change. We are excelling in previously male-dominated fields. Women are keeping us safe in the midst of a global pandemic; working industriously in not-for-profits, charities, and advocacy groups; creating safe spaces for those in need; educating, caring, and shoring up the frontline. And my BIPOC sisters and all the women with intersecting identities, who have to fight longer and harder to make space where we can thrive, we are doing it, and we are doing it together! Quite simply, women are doing everything that is needed of us and more. Women are superheroes.
When I think of the women who have blazed a trail before me inspiring me to greater efforts, the peers who I am fortunate to work alongside each day, and the generations of women coming up through the ranks, fearless in their endeavours and unapologetic in their fight for change, I am reassured that our future is in safe hands. In this, my final op-ed as Chairperson of the Advisory Council on the Status of Women before my maximum term ends, I would like to give credit to my personal superheroes – the mums, daughters, friends, authors, educators, staff, and members of the Advisory Council, leaders of women's organizations and support groups, civil servants and Ministers that I have had the privilege to work with, in my role on the Council.
For the rest of 2021, I challenge myself to recognize and acknowledge the superheroes in my life, and I "Choose to Challenge" you to do the same.
Arrêtez-vous un instant pour réfléchir aux femmes que vous connaissez. Nous ne portons pas l'obligatoire cape ou maillot du superhéros archétype. L'âge, la couleur, les habiletés, les ethnicités et les forment varient. Nos personnalités sont aussi uniques que nos empreintes. Parfaites? Peut-être pas, mais chaque femme est une superhéroïne. Les personnages de bandes dessinées jouent toujours deux rôles : ils ont une carrière le jour, mais la nuit tombée, ils sauvent le reste de la population des méchants – et d'elle-même – tout en mettant leurs bonnes actions à la vue de tous.
Comparons un peu : les femmes jouent de multiples rôles au quotidien, mais avec bien moins de drame et d'orgueil que nos contemporains des bandes dessinées. Derrière le voile de l'inégalité, les femmes sont souvent invisibles et inaperçues dans leurs efforts. Nous n'avons pas besoin de porter un costume pour exposer tout notre travail. Nous sommes les héroïnes méconnues. Le 8 mars 2021, à l'occasion de la Journée internationale des femmes, je vous mets au défi de reconnaître les superhéroïnes dans votre vie.
Nous connaissons tous ces femmes : les matrones de nos maisons, la base de nos communautés, les doyennes de chaque profession. Ces personnes infatigables qui appuient les autres sans relâche, qui travaillent un deuxième quart et qui font passer les besoins de tous les autres avant les leurs. Ces personnes qui ont vécu un traumatisme et qui clament haut et fort la justice, ou qui aident discrètement les autres à éviter le même tort. Cette année, la Journée internationale des femmes aura une différente allure. Mais faute de pouvoir se rassembler pour célébrer les superhéroïnes dans nos vies, les communautés de l'Île-du-Prince-Édouard offriront tout de même des occasions de participer à la Journée internationale des femmes.
L'Île-du-Prince-Édouard reste peut-être la plus petite province du Canada, mais elle compte d'innombrables superhéroïnes. Les femmes qui habitent notre petite île s'organisent pour mener la charge du changement et excellent dans des disciplines auparavant dominées par les hommes. Elles nous gardent en sécurité pendant la pandémie mondiale en cours. Elles travaillent avec ardeur pour des organismes à but non lucratif, de bienfaisance et de revendication. Elles créent des espaces sûrs pour les personnes dans le besoin. Elles offrent éducation, soins et services de première ligne. À mes sœurs PANDC et à toutes les femmes dont les identités s'entrecoupent, celles dont la lutte est encore plus longue et plus dure pour créer un espace dans lequel nous pouvons nous épanouir : nous y arrivons, et nous y arrivons ensemble! Bref, les femmes font tout ce qu'on attend d'elles et bien plus. Les femmes sont des superhéroïnes.
Lorsque je réfléchis aux femmes qui m'ont ouvert la voie et inspirée à travailler plus fort, aux collègues que j'ai la chance de côtoyer chaque jour, et aux générations de femmes intrépides qui prennent la relève du changement sans se confondre en excuses, je n'ai aucun doute que notre avenir est entre de bonnes mains. Avant la fin de la durée maximale de mon mandat à la présidence du Conseil consultatif sur la situation de la femme, je profite de mon dernier article d'opinion pour rendre hommage à mes superhéroïnes personnelles : les mères, les filles, les amies, les auteures, les éducatrices, le personnel et les membres du Conseil consultatif sur la situation de la femme, les leaders des organisations féminines et des groupes d'appui, les fonctionnaires, les ministres et toutes les autres avec qui j'ai eu le privilège de travailler dans mon rôle au sein du Conseil.
Pour le reste de l'année, le défi est lancé : je vais reconnaître les superhéroïnes dans ma vie, et je vous invite à faire de même!

Debbie Langston de Blooming Point est présidente du Conseil consultatif sur la situation de la femme de l'Î.-P.-É.