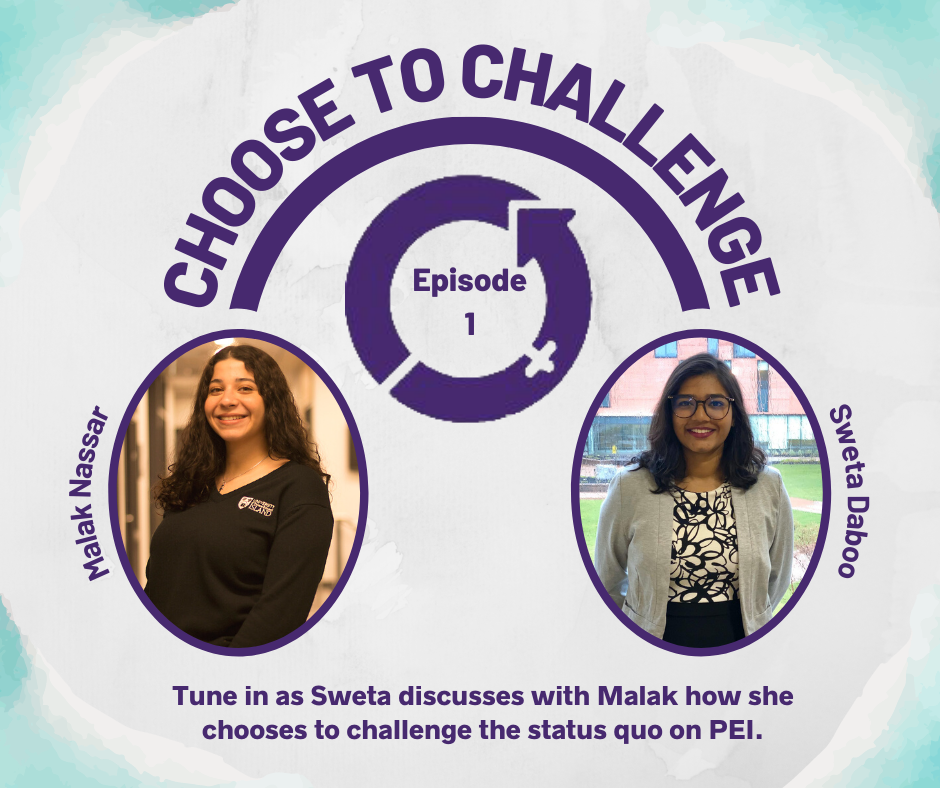 They were so impressive! Their fascinating discussion included:
Women's leadership – top to bottom / bottom to top empowerment.
"Hood Feminism" and the power of allyship in furthering gender equality.
Internalized misogyny and imposter syndrome.
The social inequalities that COVID has exposed and why an intersectional lens is critical.
Words of wisdom quoted from Chimamanda Adichie and Michelle Obama.
Their bios: 
Sweta started at UPEI in September 2016 as an international student from Mauritius, and graduated in May 2020 with a Bachelor of Science with Honours in Biology, as well as a major in Political Science. While at UPEI she was involved on campus in various ways, including serving in the role of Vice President Academic and External for the UPEI Student Union. After graduating she was hired for the position of Executive Director of the PEI Coalition for Women in Government, beginning in May 2020. Sweta is a regular contributor to CBC Island Morning's political panel, and is also the co-host of a public policy podcast entitled "Dialogue with Drake and Daboo".
Malak is an international student at the University of Prince Edward Island. She is a proud Egyptian woman, studying Political Science and History. Throughout her time at PEI she has been involved with the community, taking up several leadership roles. She is currently the Vice President Academic and External at the University of Prince Edward Island Student Union and the Director of Policy at the Canadian Alliance of Student Associations. She is passionate about social justice, with a focus on women and BIPOC communities. Aside from her career, Malak enjoys art, music, and nature. #iwdpei