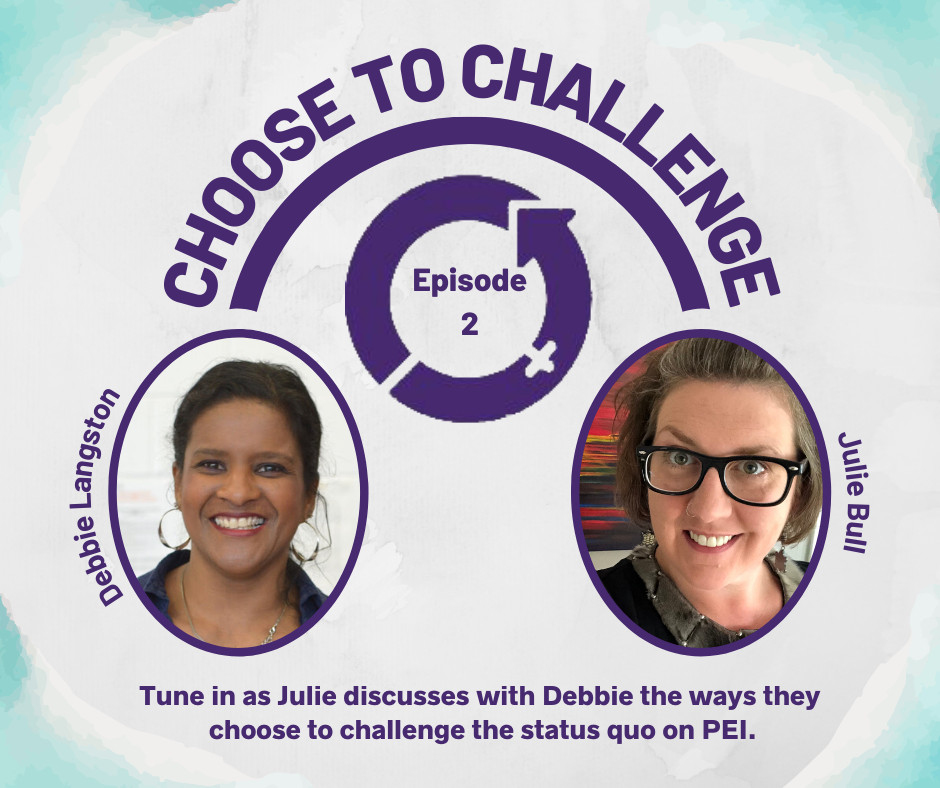 Julie and Debbie shared an easy rapport and their conversation was wide-ranging, including:
Valuing Indigenous original knowledge and 2-eyed seeing.
Taking the non-linear trajectory and following your heart.
Finding hope in young people and current movements.
Chanelling creativity to achieve social justice.
Being authentic as a BIPOC person is choosing to challenge.
"Just suck less" – we don't need to be perfect, but we need to try. 
Julie Bull (they/them), PhD, has been questioning expectations and forging new terrain since they were a two-year-old philosopher. Now an internationally renowned scholar, Julie almost quit their academic studies in their first semester of university. It wasn't until they listened to their soul (and their mother, who encouraged them to try other fields) that Julie's path became clear: They are meant to question existing systems, break the status quo, and guide others to find a better and different way.
Julie specializes in Indigenous research, especially related to policy and ethics. Currently based on Epekwitk (Prince Edward Island), Julie runs a consulting collective, projX, where they work with individuals at the systems-level to disrupt racist and discriminatory policies and practices.
A self-processed "recovering academic turned entrepreneur and artist," Julie is also a poet and a spoken-word artist. In 2020, they were awarded a residency at the Banff Centre for Arts and Creativity in the Indigenous Storytelling and Spoken-Word program. Using skills from their residency, Julie performed and was a top winner at the PEERS Alliance/PRIDE PEI OUTspoken Poetry Slam in the summer of 2020. They also performed in the Island Fringe Festival's Pounding the Pavement: Celebrating and amplifying artists from the fringe (2020). Julie's debut poetry series (h)in(d)sight 2020, the first book in the Spiritual Connection Collection, was published in 2020.
Deborah Langston
I am a British born Black woman of Nigerian, Indian and South American heritage. In 2004 I immigrated to PEI with my husband and three young children. I graduated from the Child and Youth Care Worker at Holland College in 2009 and currently work at Bluefield High School. In my spare time, I am the first Black Chairperson of the PEI Advisory Council on the Status of Women. My focus on the ACSW has been advocating for gender equality, raising awareness about family violence, and offering insights around intersectionality to government consultations and legislation. In my role as Chairperson I have written several op-eds for the Guardian newspaper – "Dear Lisa" written in the aftermath of George Floyd's murder as a discourse on my experiences as a Black woman, ran as the front page in June 2020. I have volunteered on the ACSW for five years; my term ends on March 22 this year. I also serve as a director on the Board of PEI Rape and Sexual Assault Centre and am a regular panellist on CBC Mainstreet's book panel.