Introducing Cathy Rose, Fortune, PEI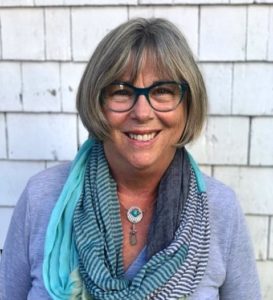 For people who know Cathy in one of her many capacities, her appointment as Chairperson of the PEI Advisory Council on the Status of Women will come as no surprise. She is a woman of many and varied skills, and we are so enthused about the leadership she will bring to the Council in the next two years.
Cathy is a well-recognized business leader and mentor who identifies economic empowerment for women as one of her focus areas. She was a founding member and past-President of the PEI Business Women's Association and also maintains an established dental lab business, which was the first of its kind in PEI. She sees economic security as key to safety, self-reliance, health, and well-being in women's lives, and commits much of her work to helping women achieve these goals through entrepreneurship.
Related to economic empowerment is her dedication to poverty elimination for PEI. The experience during the pandemic of the past year reinforced for her the imperative to care for one another and deepened her commitment to ensuring everyone has enough to meet their basic needs. She is a proponent of basic income guarantee as a dignified, human-rights solution to ending poverty.
Similarly, violence against women is a long-standing issue she is driven to address. So often, gender-based violence is intertwined with poverty and a lack of choices and self-worth for women. Trauma can have lifelong impacts for individuals and our society. Cathy knows these realities well and brings a determination to eradicating violence in all forms from our Island communities.
Of all her diverse work experience, Cathy is very proud of the ten years she spent in disability management. Of special note is what she was able to achieve in advancing barrier-free design and increasing accessibility for students at UPEI during her 5-year term as Accessibility Coordinator. She advocates for understanding that not all disabilities are visible and is dedicated to inclusion of people with disabilities.
Cathy herself is a Chartered Professional in Human Resources (CPHR) and has obtained her Executive Masters in Business (MBA). For the past three years, she has worked in the area of capacity building for rural and Indigenous communities.
Cathy's life today remains shaped by her experience as a first-generation Canadian (a daughter of an immigrant), as a rural Islander, and as a young single mother. Her life has informed her equality perspective. She is adamant about appropriate mental health services as well as access to safe and affordable housing across PEI.
Welcome to your new role, Cathy!
Term as Chairperson: March 30, 2021 – January 23, 2023
Council Term: January 23, 2018 – January 23, 2023