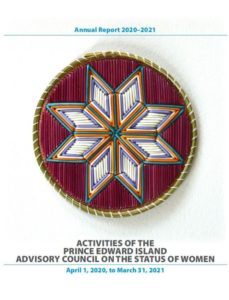 We would like to share the work of the Advisory Council for 2020-2021. Our PEIACSW Annual Report (web version, lower resolution) is now available. Lots of photos of events and activities are included. Scroll through when you have a chance!
Download as PDF: 2020-2021 Annual Report of the PEI Advisory Council on the Status of Women
You are a part of what what we do – working together to advance women's equality.