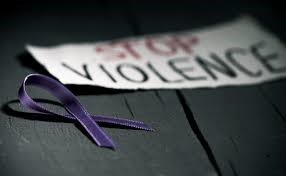 My adult daughter texted me once with a message that said, Mom, Mom, Mom. I guess she felt I would answer quicker or realize the urgency. 
When I heard that the attempted murder charge for Michael Arthur Gaudet was reduced to aggravated assault for the stabbing of an unnamed woman in September 2021 with a sentence of 10 months, my question became, Why, Why, Why??? 
Gaudet is known for his extensive criminal record including a history of violent crimes and assaulting police. He will be back on the streets of Charlottetown in 7 months. 
"Addictions, especially to alcohol, are at the root of Gaudet's problems," according to defence lawyer Thane MacEachern. People dealing with addictions, as well as those they might harm while under the influence of substances, are constantly failed by the judicial system. Instead of addictions forming the basis of a more lenient sentence, it is imperative for there to be rehabilitative measures in place to ensure that the defendant will not recidivate. Without proper treatment and rehabilitation, the root causes of the assault will not be addressed. Expecting Mr. Gaudet to reintegrate into society successfully and safely for both himself and those around him with only an order to stay away from his victim, a leg monitoring device, and a probation is both insufficient and terrifying. 
Data shows that when violence occurs, the victims are overwhelmingly female. Statistics show 83% of all police-reported domestic assaults are against women. This pattern is consistent for every province and territory across Canada. Violence against women and girls happens because they are women and girls, and the social expectations and inequality of their gender – that's why it's called gender-based violence. 
Although I don't know the victim, I can only imagine the courage that it took for her to attend that sentencing and face her assailant. CBC reported that she prepared "a written victim impact statement. It was not read aloud in court." To this, I ask: Why? Allowing survivors to share their own words is an integral part of restorative justice.
Judge Lantz said that "this sentence is on the low end of the spectrum but I'll go along with it." I fear that this sets a precedent that there will be nominal consequences for perpetrators of violence, in particular violence against women. The future of the survivor, on the other hand, is not considered with the same level of concern. Assault survivors face repercussions throughout their lives, including post-traumatic stress disorder, physical side effects of assaults, and more.
Despite the sentencing, justice has not been delivered.
Cathy Rose, Fortune
Chairperson
PEI Advisory Council on the Status of Women

Related Link: