International Women's Day podcasts from Prince Edward Island are now available! This episode of the "Break the Bias" series for 2022 features Jane Robertson in conversation with Jay Baglole, exploring experiences of living and parenting in a world learning to recognize gender diversity and gender-minority identities.
—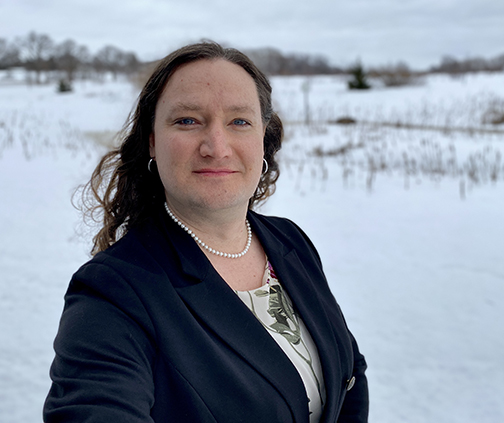 After years of personal misunderstanding, Jane Robertson is happy and excited to finally be living her authentic life. She's discovered there's a lot to learn about being a woman after spending decades as a man. Supported by family and friends and her children, Jane strives to learn and grow into her womanhood.
She has worked for the CBC in a variety of roles for the past 15 years — starting in Iqaluit, NU, then Edmonton, AB, before joining CBC Prince Edward Island.
Jane looks forward to learning from those who have walked this path before her and hopes by being her own true self she can help others on their own personal journey at whichever stage they are at.
Jay Baglole (they/them) is a genderqueer and queer parent, early childhood educator, facilitator, and advocate for gender equity in the early years. Jay lives in Charlottetown with their teenage offspring and three cats! Jay has been an early childhood educator for fourteen years and is currently working towards their Bachelor of Early Childhood Education at UNB while teaching a Pre-K class of 27 children.
During the past three years, since their transition, Jay has become an advocate with the desire to create brave spaces and equity for the 2SLGBTQIA+ community in the early years sector. Jay currently co-facilitates the youth portion of Roots and Shoots, a local program for gender creative/expansive children and their siblings. Jay has also collaborated and facilitated with PEERS Alliance Queer Youth Collective and adapted their Braver Spaces presentation, through an early childhood lens. Recently Jay was proud to deliver their first workshop to the ECE sector, Developing Gender Inclusive Practices in the Early Years.