International Women's Day podcasts from Prince Edward Island are now available! This episode of the "Break the Bias" series for 2022 features Millie Langston and Linda Hennessey in an intergenerational conversation about the legacies of Prince Edward Island's historic and contemporary Black communities.
—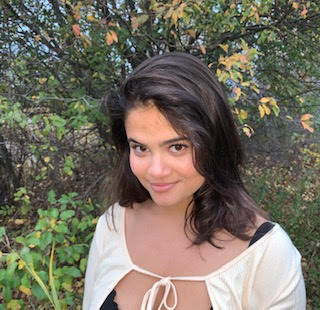 Millie Langston emigrated from England to Canada at a very young age. She has lived on Prince Edward Island for 18 years with her family. Millie is a student of Saint Mary's University where she is completing a degree in archaeology with a minor in history. She one day hopes to fulfill her dream and become a historian who specializes in Black history. Millie is a founding member of Camp Furaha, a group with the goal of uplifting and supporting BIPOC girls across Prince Edward Island.
Linda Hennessey is a descendant of Black Islanders who founded the historic Bog community in Charlottetown. She has been passionately collecting and archiving stories and genealogies of Black Island families for many years. She has a fierce desire to protect and preserve their legacy, so that more is not lost or erased. She wishes for the lives of Black Islanders to be remembered and honoured. Linda is also a proud mother and grandmother.