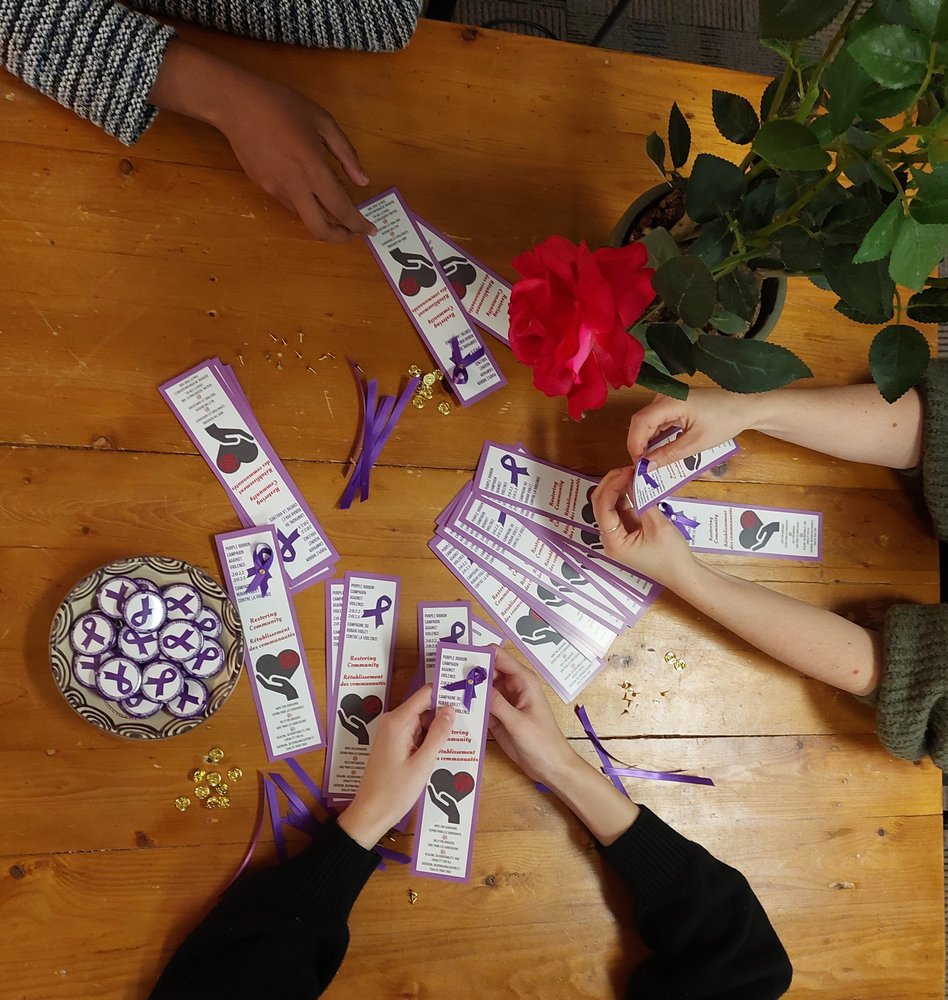 RESTORING COMMUNITY:
Hope for Survivors ~ Help for Abusers ~ Healing, Accountability, and Equality for All
Monday, November 7, 2022
6:30 to 8:00 p.m.
Charlottetown Library Learning Centre
The Advisory Council on the Status of Women, together with REACH Foundation and the Premier's Action Committee on Family Violence Prevention, is hosting a pinning bee to prepare ribbons and bookmarks for their Purple Ribbon Campaign Against Violence Against Women. The 2022-2023 theme reflects the many challenges experienced in recent years and the role we have in restoring our communities to safety, resilience, and health.
The purple ribbons are worn in honour and remembrance of the 14 women murdered in Montreal in 1989, and the 10 women murdered in PEI since 1989 by someone who knew them. We also wear purple ribbons as a call for justice for the thousands of murdered and missing Indigenous women and girls in Canada.
Thousands of ribbons are cut and pinned to information cards by volunteers and distributed to schools, individuals, and organizations across the Island.
LOCATION:
Charlottetown Library Learning Centre
97 Queen Street, Charlottetown
TIME: Start at 6:30 p.m. and end by 8:00 p.m.
Anyone is welcome to drop in for all or part of the evening. Join us for coffee, tea, snacks, and good conversation!
For more information contact Michelle at [email protected] .