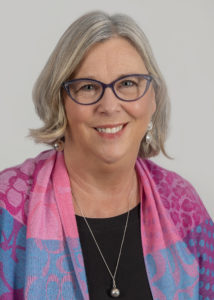 On December 6, Canada's National Day of Remembrance and Action on Violence Against Women, we light candles for 14 women murdered because of their gender at l'École Polytechnique in Montreal, and for 10 women killed in PEI in 1989 and since by men who knew them. This year, we are grateful again not to add a candle to the table. While no femicides have taken women's lives on PEI in 2022, that is not the case across Canada. The numbers this year will be alarming, just as they were in 2021, when 173 women were murdered, most with sex- and gender-related motives and indicators. One in five was First Nations, Métis, or Inuit. The theme this year of the Purple Ribbon Campaign Against Violence Against Women is "Restoring Community." The PEI Advisory Council on the Status of Women asks: How can PEI be a province that restores community, by providing hope for survivors, help for abusers, and healing, accountability, and equality for all?
Ending gender-based violence is urgent for many reasons. First, because it costs lives. In Canada, on average, a woman is killed every two days, and, on average, a woman is killed by her intimate partner every six days. A 2009 study showed violence costs billions of dollars: $7.4 billion to deal with the aftermath of spousal violence alone. The toll on those who are harmed is significant. Children who witness violence in the home have twice the rate of psychiatric disorders as children from non-violent homes. And domestic violence can carry over into the workplace, threatening women's ability to maintain economic independence. A 2016 study of "Safety and Health at Work" showed that more than half (53%) of study respondents who experienced domestic violence said that at least one type of abusive act happened at or near their workplace. Almost 40% of those who had experienced domestic abuse said it made it difficult for them to get to work, and 8.5% said that they lost their jobs because of it.
In light of these facts, restoring community is challenging. One of the most promising recent developments in PEI is a commitment to implement a domestic violence court option for people experiencing violence in their relationships.
We are used to a penal system that incarcerates offenders. But what if there were options in place to prioritize victims' needs and provide treatment for offenders? For over 20 years, community anti-violence advocates have asked our provincial government for therapeutic court options, including domestic violence court options, supported by treatment or services.
A therapeutic court in cases of domestic violence would allow the adjudicator to order therapy, rather than just restrict a perpetrator's freedoms and privileges. It would not replace traditional courts and sentencing, but would instead consider mandating treatment programs, or programs to really address the root cause of the violence.
Reports show that current strategies used by the justice system to achieve rehabilitation and increased public safety have been ineffective, with more than 80% of those leaving prisons being rearrested. There is, however, increasing evidence suggesting that rehabilitation, including treatment and therapeutic court options, can reduce rates of recidivism.
Women lack confidence in our current court systems. Gender-based violence tends to be underreported. Seventy percent of people who experience spousal violence and 93% of people who experience childhood abuse have not spoken to authorities. Abusers, especially those who use coercive control, sometimes continue to use the legal system after a break-up to manipulate, control, and abuse their former partner.
Since the early 2000s, a restorative justice system has been available to Indigenous people on PEI. In 2021, the Province of PEI launched a Restorative Justice Program that focuses on addressing the harm caused by crime by providing an opportunity for those harmed and those who take responsibility for the harm to identify and address their needs in the aftermath of a crime.
Restorative Justice seeks to repair the harm caused by crime and violence by addressing victims' needs, holding offenders meaningfully accountable for their actions, and engaging the community in the justice process.
The PEI Advisory Council on the Status of Women is very pleased that planning for a new domestic violence court option is beginning, just as the PEI government signs on to a new National Action Plan to End Gender-Based Violence. We are grateful for the federal investment of at least $2 million over five years under that plan.
Our Council members hope that as the therapeutic court model is considered and weighed, the province, the steering committee, the judiciary and community groups will work together restoring community, with a focus on healing, accountability, and equality for all.
Cathy Rose of Fortune is the Chairperson of the PEI Advisory Council on the Status of Women
Le 6 décembre, Journée nationale de commémoration et d'action contre la violence faite aux femmes, nous allumons des bougies pour les 14 femmes assassinées en raison de leur sexe à l'École polytechnique de Montréal et pour les 10 femmes tuées à l'Î.-P.-É. en 1989 et depuis par des hommes qui les connaissaient. Cette année, nous sommes reconnaissants de ne pas avoir à ajouter de bougie. Si aucun féminicide n'a coûté la vie à des femmes à l'Î.-P.-É. en 2022, il n'en va pas de même dans le reste du Canada. Les chiffres de cette année seront alarmants, tout comme ils l'ont été en 2021, lorsque 173 femmes ont été assassinées, la plupart pour des motifs et des indicateurs liés au sexe et au genre. Une victime sur cinq était membre des Premières Nations, métisse ou inuite.
Cette année, le thème de la Campagne du ruban violet contre la violence envers les femmes est le rétablissement des communautés. Le Conseil consultatif sur la situation de la femme de l'Î.-P.-É. pose la question suivante : Comment, en tant que province, l'Î.-P.-É. peut-elle travailler au rétablissement des communautés en donnant de l'espoir aux survivants, en offrant de l'aide aux agresseurs, et en favorisant la guérison, la responsabilisation et l'égalité pour tous?
Il est urgent de mettre fin à la violence fondée sur le sexe pour de nombreuses raisons. D'abord, elle entraîne des pertes de vies. En moyenne, au Canada, une femme est tuée tous les deux jours et, entre autres, une femme est assassinée tous les six jours par son partenaire intime. Une étude de 2009 a montré que la violence coûte des milliards de dollars et que les coûts s'élèvent à 7,4 milliards de dollars seulement pour faire face aux conséquences de la violence conjugale. Le fardeau des personnes affectées est énorme. Les enfants témoins de violences au sein de leur foyer présentent un taux de troubles psychiatriques deux fois plus élevé que ceux issus de foyers non violents. En outre, la violence familiale peut se répercuter au travail, menaçant la capacité des femmes à conserver leur indépendance économique. Une étude de 2016 sur la sécurité et la santé au travail a montré que plus de la moitié (53 %) des personnes interrogées qui ont été victimes de violence familiale ont déclaré qu'au moins un type d'acte violent s'était produit au travail ou à proximité. Près de 40 % des personnes ayant subi de la violence familiale ont déclaré qu'il leur était difficile de se rendre au travail, et 8,5 % ont indiqué avoir perdu leur emploi à cause de la violence.
Dans ces circonstances, le rétablissement des communautés présente un défi considérable. L'un des derniers développements les plus prometteurs à l'Î.-P.-É. est l'engagement à instaurer un tribunal pour l'instruction des causes de violence conjugale pour les personnes qui subissent de la violence dans leurs relations.
Nous sommes habitués à un système pénal qui prône l'incarcération des délinquants. Et s'il existait des options permettant de donner la priorité aux besoins des victimes et d'offrir un traitement aux délinquants? Depuis plus de 20 ans, les acteurs communautaires de la lutte contre la violence demandent à notre gouvernement provincial de mettre en place des options de tribunal thérapeutique, y compris des options pour l'instruction des causes de violence conjugale qui offrent des traitements ou des services.
Dans les cas de violence familiale, un tribunal thérapeutique pourrait ordonner une thérapie, au lieu de simplement restreindre les libertés et les privilèges de l'agresseur. Il ne remplacerait pas les tribunaux et les peines traditionnels, mais pourrait plutôt envisager de rendre obligatoires des programmes de traitement ou des programmes visant à s'attaquer réellement à la cause profonde de la violence.
Les rapports montrent que les stratégies actuelles utilisées par le système judiciaire pour réaliser la réadaptation et améliorer la sécurité publique sont inefficaces puisque plus de 80 % des personnes sortant de prison sont à nouveau arrêtées. Toutefois, il existe de plus en plus de preuves que la réadaptation, y compris les traitements et les options de tribunaux thérapeutiques, peut réduire les taux de récidive.
Les femmes ne font pas confiance à nos systèmes judiciaires actuels. La violence fondée sur le sexe tend à être peu déclarée. Soixante-dix pour cent des victimes de violence conjugale et quatre-vingt-treize pour cent des victimes de violence dans l'enfance n'en parlent pas aux autorités. Les agresseurs, notamment ceux qui utilisent le contrôle coercitif, se servent parfois du système judiciaire après une rupture pour manipuler, contrôler et maltraiter leur ex-partenaire.
Depuis le début des années 2000, un système de justice réparatrice est à la disposition des Autochtones de l'Î.-P.-É. En 2021, la province de l'Î.-P.-É. a lancé un programme de justice réparatrice qui vise à réparer le préjudice découlant d'un acte criminel en donnant l'occasion aux personnes lésées et à celles qui en sont responsables de déterminer leurs besoins et d'y répondre.
La justice réparatrice vise à réparer les dommages causés par la criminalité et la violence en répondant aux besoins des victimes, en tenant les délinquants véritablement responsables de leurs actes et en faisant participer la communauté au processus de justice.
Le Conseil consultatif sur la situation de la femme de l'Î.-P.-É. se réjouit que la planification d'une nouvelle option de tribunal pour l'instruction des causes de violence conjugale soit entreprise au moment même où le gouvernement provincial entérine un nouveau plan d'action national pour mettre fin à la violence fondée sur le sexe. Nous sommes reconnaissants de l'investissement fédéral d'au moins 2 millions de dollars sur cinq ans consenti dans le cadre de ce plan.
Les membres de notre conseil espèrent que pendant que le modèle de tribunal thérapeutique est à l'étude, le gouvernement provincial, le comité directeur, les groupes judiciaires et communautaires travailleront ensemble au rétablissement des communautés, en mettant l'accent sur la guérison, la responsabilisation et l'égalité pour tous.
Cathy Rose of Fortune est présidente du Conseil consultatif sur la situation de la femme de l'Î.-P.-É.