International Women's Day "Choose to Challenge"
The IWD organizing committee brings advocacy and celebration online this year with a podcast series! Five exceptional women and gender diverse people will share their perspectives and experiences of "choosing to challenge." Each person will be interviewed by an inspiring member of the community, bringing the shared voices to ten.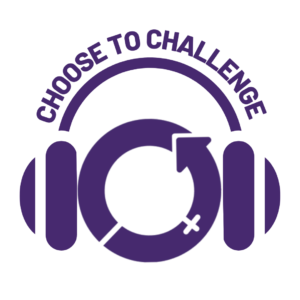 In addition, everyone was invited to participate by submitting a short video clip recognizing the IWD theme. We stitched your messages into a collective video banner for PEI!
Watch video on this page or use direct link:  https://vimeo.com/520564718
____________________
Minister Responsible for the Status of Women, Hon. Natalie Jameson and Chairperson Debbie Langston share their IWD message:
Monday, March 8 is International Women's Day.
Women's contributions – past and present – have often been behind the scenes or even invisible. Not this year.
We invite you to recognize the women who have made a difference in your life by taking part in our social media campaign. Post on your own pages and shine a light on the women who have done so much for us and our community.
Use hashtag #IWDPEI​ in your posts so we can all share in the recognition.
(Source: PEI Government YouTube channel)
---
IWD Video Banner
In addition to the 5 podcasts, and in keeping with the commitment to participation, the public is invited to participate by submitting a short video clip recognizing the IWD theme "Choose to Challenge." Send us a recording of yourself and/or a few of your peeps (maximum 30 seconds), and we'll stitch your message into a collective video banner for PEI. Cell phone quality, casual videos are welcome.
UPDATE: It is best to send your IWD video clips to us via Facebook messenger, as an MP4 sound file, by end of day Thursday, March 4th.
Otherwise, please submit your video to [email protected]
"Choosing to Challenge" is especially relevant when we reflect back on this year of challenges related to the COVID-19 pandemic, and the inequalities that the pandemic and our responses to it have exposed. Many of the most glaring challenges worldwide have the greatest impact on women, girls and gender diverse people. We continue to challenge for the rights to safety, choice, participation in decision-making, and access to substantive equality for everyone, everywhere.
All of the podcast recordings will be made available on March 8th, International Women's Day – the day we join women and gender diverse people worldwide in calling for global gender equity! They can be accessed through the PEI Status of Women Facebook page: facebook.com/peistatusofwomen or wherever you get your podcasts.
Sample videos:
Thank you…
A big thank you to everyone who helped create the podcasts and video banner for International Women's Day 2021! So many women worked together with passion and commitment to bring online the IWD celebration of "Choosing to Challenge."
Heartfelt appreciation to:
Sponsors
Union of Public Sector Employees
Public Service Alliance of Canada
Canadian Union of Public Employees
PEI Federation of Labour
PEI government
Allies and Partners
Women's Network PEI
Cooper Institute
Actions Femmes I.P.É
Voluntary Resource Centre
Coalition for Women in Government
PEI Association for Newcomers to Canada
Interministerial Women's Secretariat
IWD Organizing Committee
Ainsley Kendrick
Becky Mullen
Farahnaz Rezaei
Donna Dingwell
Michelle Jay
Podcast Interviewees/Interviewers
Sweta Daboo and Malak Nassar
Julie Bull and Debbie Langston
Marie Burge and Josie Baker
Marie Antoinette Pangan and Farahnaz Rezaei
Michelle Arsenault and Marine Ernoult
And thank you to Council members of the Status of Women, especially Chairperson Debbie Langston for her leadership and participation, and to staff of the Council, Jane and Becky and Michelle.
To all the women who challenge the status quo, and challenge themselves to be better, let us lift one another up and amplify our voices together!