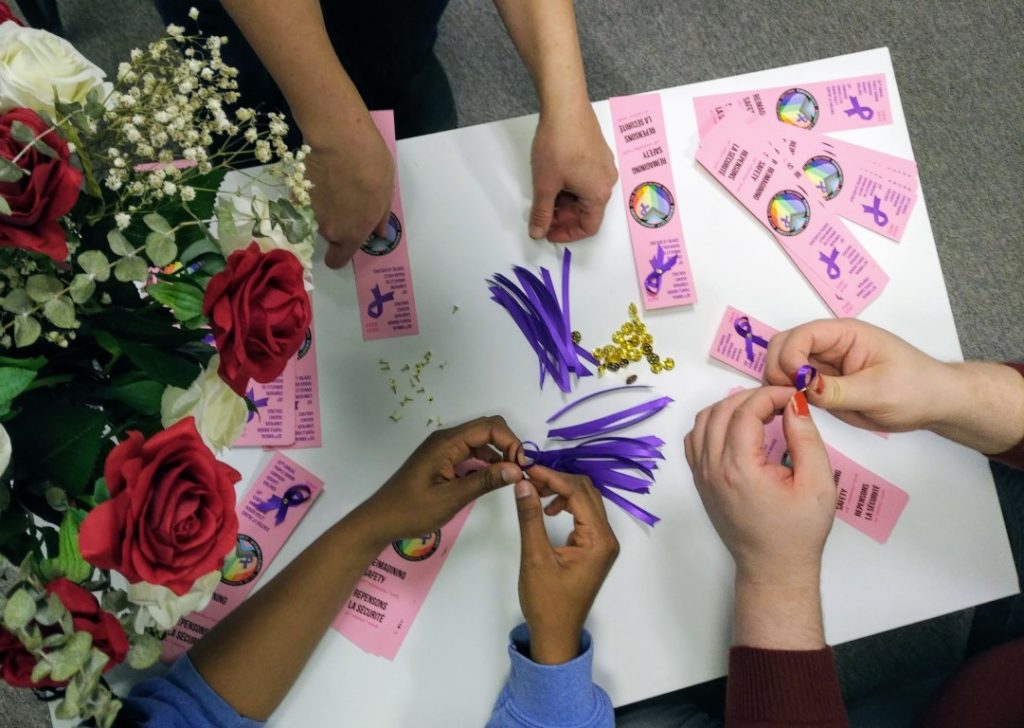 The Advisory Council on the Status of Women is hosting an evening pinning bee to prepare ribbons and bookmarks for their Purple Ribbon Campaign Against Violence Against Women. Reflecting on the many changes in the past months, the 2021-2022 theme is REIMAGINING SAFETY: self ~ relationships ~ world.
Thousands of ribbons are cut and pinned to information cards by volunteers, so that they can be distributed to individuals and organizations across the Island. The purple ribbons are worn in honour and remembrance of the 14 women murdered in Montreal in 1989, and the 10 women murdered in PEI since 1989 by someone who knew them. We also wear purple ribbons as a call for justice for the thousands of murdered and missing Indigenous women and girls in Canada.
This year the pinning bee will be held at the ACSW office, in the Sherwood Business Centre at 161 St. Peters Road, Charlottetown. All are welcome to join us for coffee, tea, snacks and good conversation.
To ensure everyone remains as safe and comfortable as possible, we ask that you register for either 6:30-7:30pm or 7:30-8:30pm.
Contact Michelle to register: 368-4510 or [email protected] .