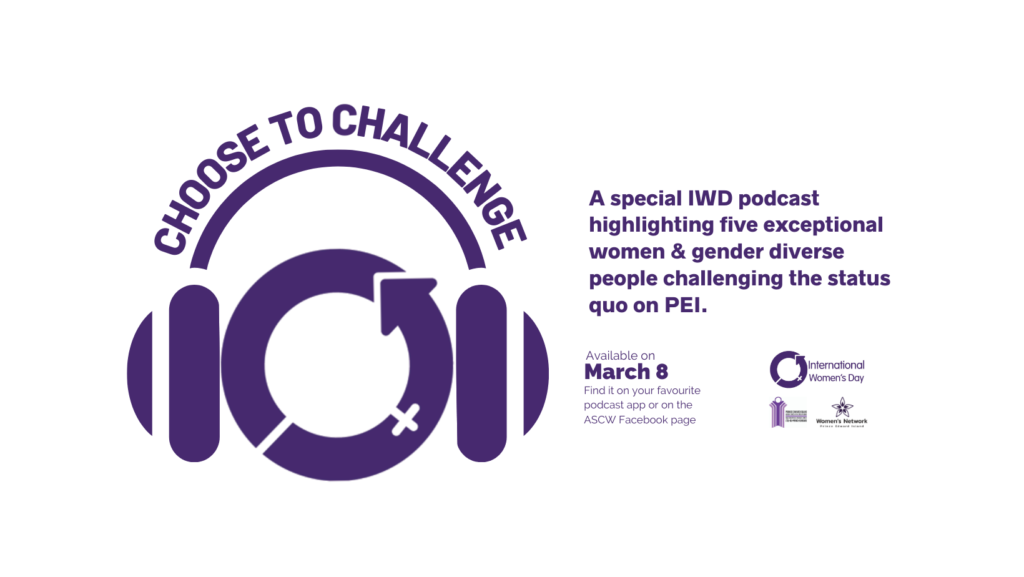 The International Women's Day organizing committee brings advocacy and celebration online this year with a podcast series featuring five exceptional women and gender-diverse people sharing their perspectives and experiences of "choosing to challenge." Each person was interviewed by another inspiring member of the community. We are celebrating local people who are making our community better by contributing their passion, skills, experiences, and choices to advancing gender equality.
"Choosing to Challenge" is especially relevant when we reflect back on this year of challenges related to the COVID-19 pandemic, and the inequalities that the pandemic and our responses to it have exposed. Many of the most glaring challenges worldwide have the greatest impact on women, girls and gender diverse people. We continue to challenge for the rights to safety, choice, participation in decision-making, and access to substantive equality for everyone, everywhere.
You can listen to the podcast here or find it on your favourite podcast app.
Find out more about each episode and the women it features here: